Don't Diet: Stop Struggling & End Self Sabotage
Thurs. Sept. 13, 7-8:30  Mind Body Weight Loss Class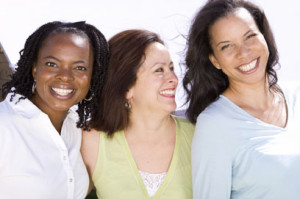 If you've struggled with your weight or health, you may feel frustrated with yourself and your body. It may even feel like nothing has worked.
So many of the weight loss and health programs say eat this, avoid that. And it can feel as if we are fighting against ourselves.
But there is an easier way.
When you tune into what your body wants and needs, you can:
Stop Struggling and Fighting Yourself
Develop a Lasting Relationship with Your Body
Feel Better Daily
Find More Energy
Create Greater Ease in Becoming & Maintaining Your Healthy Fit Self!
Whether you are struggling with your weight – or struggling with a health issue – food choices are an essential piece to slimming down to your healthy weight and body.
And for those struggling with health issues, food can be a piece of the puzzle you are missing. You can reduce joint pain, reduce inflammation, reduce bloating and find greater energy and health.
Discover how to tune into your Mind Body Connection to get the BRAIN Skills to tune into your body, access its inner wisdom and find your path to health, energy and your healthy natural weight.
Discover the power of your mind to overcome cravings and bad habits and slim down naturally to your lighter freer self.  Through relaxation and focus techniques of hypnosis, we'll get your unconscious mind to shift its focus from unhealthy foods to healthy food choices. Here's what my clients are saying:
"I stopped craving junk food, it just doesn't sound good to me anymore." Janet K, Portland OR.

"Weight loss seems yummy to me now, I'm craving squash and fresh fruits." Sandra H, Salt Lake City, UT.

"I just can't stop eating salad, it just tastes so good to me." –Kathy B, Vancouver, WA.
Find out what you need to know to work with your unconscious mind and stay on track with healthy eating for greater health, lasting energy and slimming down to your lighter, freer self.
Get your ticket now $10 Online or $15 at the door.
                                 Tickets $10 now or $15 at the door

Or get 2 FREE Passes each month with your registration in A Lighter You! in 90 Days program. Once registered, you'll receive email confirmation to attend in Salt Lake City or you can watch the Live Online Streaming Class from anywhere with internet access. See details on A Lighter You! in 90 Days here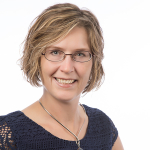 Hosted by Holly Stokes, The Brain Trainer, Master Neuro-Linguistic Programming Practitioner, Hypnotherapist and Life & Health Coach is the author of A Lighter You! Train Your Brain to Slim Your Body and creator of A Lighter You system designed to give you the brain skills and essential information to change habits, curb cravings, clear the mental blocks, end emotional eating and resolve self sabotage.
P.S. I certified as an Herbalist and Nutritional Vitalogist and when I began teaching healthy lifestyle classes 10 years ago, I found misinformation about health and weight loss was rampant. Even very popular approaches to weight loss are simply outdated and set you up to fail! Don't make the mistakes that will keep you struggling with your weight and your body.
That's why I created the A Lighter You System.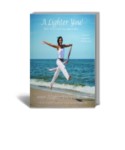 Find out what you need to know for lasting weight loss success and find a healthy lifestyle that you can live with. Stop dieting, stop counting calories, starving yourself and depriving yourself. Weight loss can be natural and even easy when you train your brain!
A Lighter You! System which includes two books, A Lighter You! Train Your Brain to Slim Your Body, and A Lighter You! Health Coach's Guide to Nutrition in Action, plus the 6 CD Hypnosis A Lighter You! Mind Body Weight Loss, classes, online support and one on one coaching and hypnosis.
See details about the A Lighter You! in 90 Days program here 
Questions Email Holly at TheBrainTrainerllc.com
Or Call for a FREE Consultation: 801-810-9406