Curb Your Cravings with Hypnosis
Tues. May 23, 6:30-8:00 pm.
Holly's Office: 555 E. 4500 S. Suite C-250 Murray, UT 84107
Are you tired of dieting, starving and depriving yourself? We say, 'I'm not going to eat sugar anymore.' But the cravings are just too much. And then we fall into a trap of berating ourselves and we feel defeated. Are you doing weight loss the hard way?
Are you tired of doing weight loss the hard way?
The old ways of weight loss leave us frustrated and even hopeless thinking nothing will work. Did you know research shows that 96% of dieters gain all the weight back plus more within 2 years! If you've dieted and lost – only to gain it right back plus more – you are not alone. Diets don't work.
But what if there were an easier way by working with your mind and your body? The REAL reasons we gain weight are wired into the brain – Old Habits, Cravings, Mental Blocks and Self Sabotage – and nobody is talking about them.
Hypnosis Works with your Mind & Body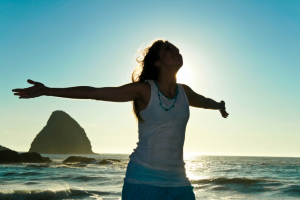 Find Your Freedom from the Old Cycle of Diet & Defeatism.
Most of us know what is healthy, but what really gets in the way are cravings, mental blocks and self sabotage. Cravings are not logical and rational, cravings are rooted in the unconscious mind and that is why they are so hard to change – unless we address them at the unconscious level.
Discover the Power of the Mind Over the Body
The Mind-Body effect is real! You may have heard about the power of the mind in the placebo effect, but did you know that the effect of your mind can account for up to 50% of drug trial response? That means that 50% of a response to a drug can be credited to the power of the mind over the body.
That's why science and research came up with the double-blind study to determine what was the change in the body due to chemical results, and what was due to the person's belief or power of the mind.
What if you could harness this amazing power to work for you for easy and lasting weight loss?
Curb Your Cravings with Hypnosis Tues. May. 23, 6:30-8:00 pm.
Cravings are not logical and rational. Most of us know the healthy things to eat and the foods to avoid in order to lose weight, but it's the cravings that really get in the way. Cravings actually come from the unconscious or automatic mind and that is why they are so hard to fight against.
I know, I've been there, I used to hoard packages of cookies under the driver's seat of my car – and devour them in a couple of days.
But there is an easier way to weight loss!
We can 'Train the Brain' into the positive brain habits and patterns that support you.
Come learn how to Decode Your Cravings and learn how to speak back to your unconscious. And we'll use hypnosis to wire your brain into healthy eating and releasing the weight.
Decode what your Cravings are telling You
Shortcircuit your Cravings
Tune your Mind into Health
Experience Deep Relaxation and Renewal
Experience the relaxing nature of hypnosis, a gentle and easy process as you work with your mind and body to REALize your healthy, fit self. You'll experience an advanced style of hypnosis that will cue your unconscious mind into making changes for you. Join us for an evening of exploration and relaxation.
We'll discuss the levels of the mind, demystify how hypnosis works and find out if it will work for you.
Set your mind up for your ideal healthy weight and slim down to your lighter, slimmer self. And find powerful tools to engage the power of your mid.u Discover how to train your brain to control cravings, find motivation and end self sabotage with dynamic tools of Self Awareness, Hypnosis, Neuro-Linguistic Programming (NLP) and more.
If you haven't tried Hypnosis yet, check out the Myths of Hypnosis here
Tickets $10 online, $15 at the door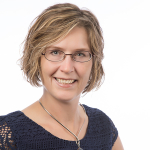 Holly Stokes, The Brain Trainer, author of A Lighter You! Train Your Brain to Slim Your Body and creator of A Lighter You system designed to give you the brain skills and essential information to change habits, curb cravings, clear the mental blocks, end emotional eating and resolve self sabotage. Holly has 20 years experience in the field of applied psychology and 12 years in business. She is a Master Neuro-Linguistic Programming Practitioner, Hypnotherapist and Life & Health Coach operating in Salt Lake City, Utah.
"When I certified as an Herbalist and Nutritional Vitalogist, I began teaching healthy lifestyle classes 10 years ago, I found misinformation about health and weight loss was rampant. Even very popular approaches to weight loss are simply outdated and set you up to fail! Don't make the mistakes that will keep you struggling with your weight and your body."
This is why I created the A Lighter You System.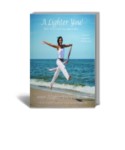 Find out what you need to know for lasting weight loss success and find a healthy lifestyle that you can live with. Stop dieting, stop counting calories, starving yourself and depriving yourself. Weight loss can be natural and even easy when you train your brain!
A Lighter You! System which includes two books, A Lighter You! Train Your Brain to Slim Your Body, and A Lighter You! Health Coach's Guide to Nutrition in Action, plus the 6 CD Hypnosis A Lighter You! Mind Body Weight Loss, classes, online support and one on one coaching and hypnosis.
See details about the A Lighter You! in 90 Days program here 
Questions Email Holly at TheBrainTrainerllc.com
Or Call for a FREE Consultation: 801-810-9406