Top 5 Worst Diet Mistakes, Wed. Jan. 6, 6:00-7:30 pm.
Are you doing weight loss the hard way? Are you tired of dieting, starving and depriving yourself?
Find out the top 5 worst dieting mistakes.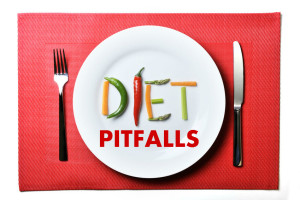 The most common approaches to weight loss actually lower your metabolism and set you up to FAIL.
We'll cover what you absolutely DON'T want to do. These popular pitfalls can set you up for insulin resistance, metabolic syndrome and cause you to gain the weight right back plus more! You may gain short term weight loss, but they increase your chances of gaining it right back!
We'll bust the common dieting myths and line out what not to do.
Plus, you'll learn about how foods affect your body and discover sound principles for healthy, natural weight loss. Discover the keys for lasting weight loss success- yes lasting!
If you've really struggled with weight loss, you won't want to miss this class. You'll learn why diets don't work, how the common approaches have got it wrong, and what to do instead.
Weight loss is not the same for everyone, it ranges from simple to complicated. But with the right skills and the right information, it can a whole lot easier.
Isn't it time to step into your healthier, slimmer self?
Tickets $10 online or $15 at the door.  Get your tickets now!
                                 Tickets $10
Hosted by Holly Stokes, The Brain Trainer, Master Neuro-Linguistic Programming Practitioner, Hypnotherapist and Life & Health Coach is the author of A Lighter You! Train Your Brain to Slim Your Body and creator of A Lighter You system designed to give you the brain skills and essential information to change habits, curb cravings, clear the mental blocks, end emotional eating and resolve self sabotage.
P.S. I certified as an herbalist and nutritional vitalogist and when I began teaching healthy lifestyle classes 10 years ago, I found misinformation about health and weight loss was rampant. Even very popular approaches to weight loss are simply outdated and set you up to fail! That's why I created the A Lighter You System.
Find out what you need to know for lasting weight loss success and find a healthy lifestyle that you can live with. Stop dieting, stop counting calories, starving yourself and depriving yourself. Weight loss can be natural and even easy when you train your brain! Find out more about A Lighter You! System which includes two books, 6 CD Hypnosis set, classes, online support and one on one coaching and hypnosis. See more  about Holly's books here:
Questions Email Holly at TheBrainTrainerllc.com
or call: 801-810-9406
 Mind Body Weight Loss group meets at least once a month with classes utilizing the best 'Brain Skills', Hypnosis and NLP to Train Your Brain to Slim Your Body.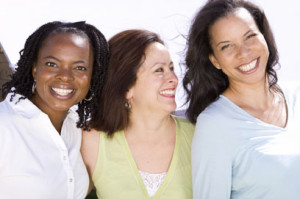 Are you tired of the same old approaches to weight loss? Counting calories, dieting and starving yourself?
Weight loss is not the same for everyone and most programs are missing the most important piece – YOUR MIND.
The Mind Body Weight Loss group offers group support and classes that offer insight to the REAL reasons we gain weight.
What you put in your mouth is not nearly half as important as what you put in your mind. Come discover with us how to overcome cravings, mental blocks, lack of motivation and self sabotage with your brain. Most classes include understanding the Mind Body Connection and experiential hypnosis sessions. See the Myths of Hypnosis here