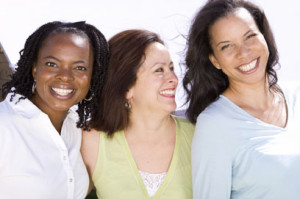 Join us for a unique weight loss support group.
Are you tired of the same old approaches to weight loss? Counting calories, dieting and starving yourself?
It's time to discover a new approach!
The Mind Body Weight Loss group meets at least monthly to offer support, insight and new skills for helping you find your balance of your healthy, lighter and freer body. Join us for the next event:
NEW Topic: Motivation for Mind Body Weight Loss
Tues. July 14: DON'T Start Another Diet, 7:00-8:30 pm.
Wait? Whatt?
Yes, you heard me right. Don't diet!
Diets can actually set you up to fail and they don't work.
"You can initially lose 5 to 10 percent of your weight on any number of diets, but then the weight comes back," said Traci Mann, UCLA associate professor of psychology and lead author of the study. "We found that the majority of people regained all the weight, plus more. Sustained weightloss was found only in a small minority of participants, while complete weight regain was found in the majority. Diets do not lead to sustained weight loss or health benefits for the majority of people."
What??? What do you do then to lose weight? You might ask.
We'll talk about how diets actually work against your body and though you may have initial weight loss, they can actually lower your metabolism and cause you to gain more weight back.
PLUS – What to do instead of a diet and why you don't need a diet to lose weight!
And we'll talk about the REAL reasons we gain weight:
Old habits
Cravings
Mental Blocks
Lack of Motivation
And Self Sabotage
The answers are in your BRAIN!
This class marks our first Kickoff Event of Summer Time Fun!
Come discover how to STOP Dieting, how to get off the yoyo diet rollercoaster and how to
Plus, get your passports for a host of summer events around town and earn rewards for the small and easy steps you take toward your Lighter You!
Tickets $10 online or $15 at the door.  Get your ticket now!
                                 Tickets $10
Hosted by Holly Stokes, The Brain Trainer, Master Neuro-Linguistic Programming Practitioner, Hypnotherapist and Life & Health Coach is the author of A Lighter You! Train Your Brain to Slim Your Body and creator of A Lighter You system designed to give you the brain skills and essential information to change habits, curb cravings, clear the mental blocks, end emotional eating and resolve self sabotage.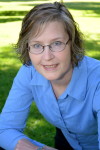 P.S. I certified as an herbalist and nutritional vitalogist and when I began teaching healthy lifestyle classes 10 years ago, I found misinformation about health and weight loss was rampant. Even very popular approaches to weight loss are simply outdated and set you up to fail! That's why I created the A Lighter You System.
Find out what you need to know for lasting weight loss success and find a healthy lifestyle that you can live with. Stop dieting, stop counting calories, starving yourself and depriving yourself. Weight loss can be natural and even easy when you train your brain! Find out more about A Lighter You! System which includes two books, 6 CD Hypnosis set, classes, online support and one on one coaching and hypnosis. See more  about the books here:
Questions Email Holly at TheBrainTrainerllc.com
or call: 801-810-9406