Next Class: Instant Motivation with Your BRAIN!
Tues. April 19, 7:00-8:30
Are you in a slump?
Do you know what you need to do, but just can't make yourself do it?
Find Instant Motivation with Your BrainCome discover HOW to tap into your motivation instantly with Your BRAIN!
Get the Brain Skills for Motivation
We'll learn about the brain's coding system, Neuro Linguistic Programming and HOW to tap into that code quickly and easily to find your motivation!
Whether you want to motivate your fitness, find the desire for your taxes or 'want to want' to lose weight or be healthy, you'll find the keys to start working with your brain – and applying it right away.
The most common approaches to weight loss actually miss the most important piece – your BRAIN!
You can know the right things to do, the right foods to eat and the foods to avoid, but if you don't follow through – all your knowledge is for naught.
The REAL reasons we gain weight are in the brain.
The REAL reasons we gain weight are:
Old Habits
Cravings
Mental Blocks
Emotional Eating
Stress
Lack of Motivation
and Self Sabotage!
If you don't address these, you will likely continue to struggle, losing weight only to gain it right back plus more.
But when you make the change at the brain level – when you learn the Brain Skills to address these pieces, you'll find weight release is easier, the cravings subside and you naturally make better choices.
Plus, we'll include a short hypnosis segment for boosting your motivation for fitness.
Find out what you need to know to stay focused, on track and get your brain working for you rather than against you!
Isn't it time to step into your healthier, slimmer self?
Tickets $10 online or $15 at the door.  Get your ticket now!
                                 Tickets $10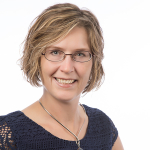 Hosted by Holly Stokes, The Brain Trainer, Master Neuro-Linguistic Programming Practitioner, Hypnotherapist and Life & Health Coach is the author of A Lighter You! Train Your Brain to Slim Your Body and creator of A Lighter You system designed to give you the brain skills and essential information to change habits, curb cravings, clear the mental blocks, end emotional eating and resolve self sabotage.
P.S. I certified as an herbalist and nutritional vitalogist and when I began teaching healthy lifestyle classes 10 years ago, I found misinformation about health and weight loss was rampant. Even very popular approaches to weight loss are simply outdated and set you up to fail! That's why I created the A Lighter You System.
Find out what you need to know for lasting weight loss success and find a healthy lifestyle that you can live with. Stop dieting, stop counting calories, starving yourself and depriving yourself. Weight loss can be natural and even easy when you train your brain! Find out more about A Lighter You! System which includes two books, 6 CD Hypnosis set, classes, online support and one on one coaching and hypnosis. See more  about the books here:
Questions Email Holly at TheBrainTrainerllc.com
or call: 801-810-9406