Gentle Mind & Body Holiday Detox
Tues. Dec. 13: 7:30 -8:30 – Free Online Webinar
Call in by phone or computer
Do you feel sluggish, bloated and tired?
You may have a case of  – 'the holidays.' It's highly contagious….
It all starts with too many sweet, extra heavy and rich foods and extra helpings of stress.
Stress Compromises Your Health
We often take stress for granted, "That's just how life is – everyone has stress,' we may tell ourselves. But if we aren't finding time to unwind, relax and enjoy life – it can eat away at your health and well being.
Too much stress can cause less sleep, more doctor visits, increased symptoms and pain, cravings, poor diet and health issues.
During the holidays, we can find stress particularly rampant. Taking time off work can mean more to do both before you leave and after you return from vacation.  Some businesses have increased hours during the season.
Holiday stress can also come from our relationships (or lack of one).  More time with family can also mean more time for arguments or emotional triggers. Family knows our triggers because – they created them.
These are all great reasons to join me for a special webinar – Gentle Mind &Body Holiday Detox.
Learn quick and easy ways to get rid of the holiday bloat, feel better in your mind and body and have more energy so you can make it a merry holiday season.
You'll learn:
3 Gentle Detox programs from 3 days to 1 week
Find out which Detox Program is Right for You
Natural Digestion Helps
Discover Re-energizing Techniques
Experience a Relaxing Hypnosis Meditation to Feel Good in Mind and Body
Discover quick and easy things you can do to enjoy your holiday more season this year.
FREE Webinar – just sign in below to register:
See details on A Lighter You! in 90 Days here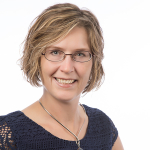 Hosted by Holly Stokes, The Brain Trainer, Master Neuro-Linguistic Programming Practitioner, Hypnotherapist and Life & Health Coach is the author of A Lighter You! Train Your Brain to Slim Your Body and creator of A Lighter You system designed to give you the brain skills and essential information to change habits, curb cravings, clear the mental blocks, end emotional eating and resolve self sabotage.
P.S. I certified as an Herbalist and Nutritional Vitalogist and when I began teaching healthy lifestyle classes 10 years ago, I found misinformation about health and weight loss was rampant. Even very popular approaches to weight loss are simply outdated and set you up to fail! Don't make the mistakes that will keep you struggling with your weight and your body.
That's why I created the A Lighter You System.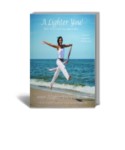 Find out what you need to know for lasting weight loss success and find a healthy lifestyle that you can live with. Stop dieting, stop counting calories, starving yourself and depriving yourself. Weight loss can be natural and even easy when you train your brain!
A Lighter You! System which includes two books, A Lighter You! Train Your Brain to Slim Your Body, and A Lighter You! Health Coach's Guide to Nutrition in Action, plus the 6 CD Hypnosis A Lighter You! Mind Body Weight Loss, classes, online support and one on one coaching and hypnosis.
See details about the A Lighter You! in 90 Days program here 
Questions Email Holly at TheBrainTrainerllc.com
Or Call for a FREE Consultation: 801-810-9406