Who likes prizes?

Me too! Me too!
I've added some EXTRA incentives to help you stay motivated and excited.
All you need to do is complete the Accomplishment cards and you can earn 1 of the following CDs for each Accomplishment card you complete.
There are 3 accomplishment cards, one for each month of the ALY 90 program.
Get your Accomplishment Cards here, print it off and fill it in. And I'll send you one the prizes of your CHOICE!
Choose One of the prizes below for turning in each of the 3 Accomplishment Cards. 3 Cards to win – collect all 3!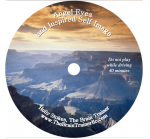 Angel Eyes & Inspired Self Image CD: This Hypnosis CD is designed to help your unconscious mind overcome old ideas of 'not good enough, not worthy, not deserving,  not  not valuable; etc.  Tune your mind to recognizing your worth and value and living from your higher awareness and inspired sense of self.  
$25 Off
the purchase of One: One Hypnosis or NLP Coaching Session. Apply to your next Hypnosis NLP Coaching Session – use with your current VIP rates.  
More ways to earn prizes coming soon….