From years of teaching healthy lifestyle classes and through advanced trainings, research and case studies, I developed A Lighter You System books and CDs designed to rewire your brain to make finding your lasting weight loss success easier than ever.
Choose from A Lighter You! services and products below.
Save with bundles and get the right brain skills, the essential need-to-know information and the right support to find your lasting weight loss success.
Are you ready to get on your healthy weigh?
For Best Results Start with the Weight Loss Analysis Session. We'll identify the mental blocks, brain skills and create your roadmap. Plus experience the magic of NLP or Hypnosis and see how it works for you.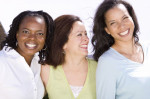 Join the Community
Get the Complete A Lighter You! System with 12 Weekly Lessons, 6 Hypnosis Audios, Live Support, Brain Training NLP Skills, Videos, Motivational Emails and More!
A Total Value of $748!
Limited Time $199!
Weight Loss Analysis

In the Initial Weight Loss Analysis Session, we'll assess the mental blocks, identify the brain habits and patterns that are getting in your way, and outline your roadmap to your ideal healthy weight.
Limited Time – First time visitors get 50% off first session at checkout with code: 1stSession
A Lighter You! Mind Body Weight Loss 6 Hypnosis CD set
Enjoy the relaxing nature of hypnosis as you de-stress your way to your lighter you.
$97 for 6 CD set
FREE Shipping!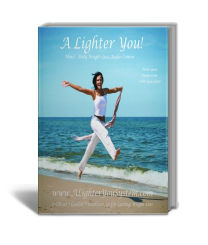 A Lighter You! Train Your Brain to Slim Your Body Get the Brain Skills and strategies to change your habits, cravings, mental blocks and self sabotage by rewiring your brain!