You've probably been through weight loss programs that say do this and don't do that. And then it's up to you to work the program.
And you might even have tried will power before. Struggling to keep yourself on track. Willpower may work for a short time,  but then after a week or two you lose motivation and fall off the wagon and you are right back in the same rut again.
This program is not like that because we can help your BRAIN make the shift.
Start with the Assessment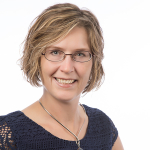 When you work with me, we'll start with your assessment and identify the mental blocks that are getting in your way and the brain habits and patterns we'll need to change or adjust so that you can slim down to your ideal healthy weight.
Often times these areas of concern are interrelated. So as we move forward, we'll tailor your program to fit your specific needs. There can be many factors involved and as we address each area of concern, you'll be thinking better and feeling better on your healthy weigh.
If you have several of the issues listed , you'll want to give yourself the time and support to address the areas of concern. But once you do – you'll find greater well being, greater calm in your daily life reduce the stress on your body and your body will find its healthy weight – and you'll just feel better – as you are happier and healthier day by day.
Once we've outlined your program and identified the priorities, then we'll meet each week to add new strategies, Brain Skills, Hypnosis, Neuro Linguistic Programming or Thought Pattern Management Processes.
Thought Pattern Management
I've found so much benefit for my clients through this session, that I've made it foundational to the work that I do. In a single session we can teach your mind a strategy for letting go of the past negative history.
You may have found yourself driving down the street and thinking about a past event. Even though the event is over and done, you can still feel angry all over again or upset all over again – even years later.
This is due to how the brain works, it files our memories and emotions together in the same memory file. But once your mind learns the strategy – you'll find greater ease in your daily life, your mind will learn  to let go of the past, bring your positive lessons and learning forward, and build momentum for feeling better everyday and enjoying life more.
Most people find they have a greater ability to enjoy life and a greater level of peace and happiness.
While change can happen quickly, it is also a process.
Typically, we'll meet once a week to  identify what's working – and we'll address any difficulties as we go. If you didn't follow through on your actions for the week or found yourself giving into cravings or lack of motivation – this is not failure – this is useful information.
It tells what else we need to adjust or shift so that we can get your Unconscious Mind on board and you can experience the natural weight loss, health, energy and vitality that you know you can have.
With each week, you'll learn new brain strategies, we'll help your mind create new habits, we'll address and clear mental blocks and even turn off cravings, end emotional eating, reduce stress and self sabotage.
Each week you'll be empowered to be more successful.
Together, we'll draw on the powerful skills and strategies of Hypnosis, Neuro Linguistic Programming, Thought Pattern Management and more to help your mind make the shift.
Hypnosis Updates the Unconscious Mind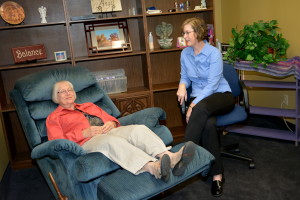 We'll be working at the level of the brain and the UNCONSCIOUS mind. Therapeutic hypnosis is much different than stage shows.
In stage shows they use confusion patterns so that the mind relaxes and looks for direction from the hypnotist. But that confusion doesn't last.
In therapeutic hypnosis we do things much differently, we simply use relaxation and focus techniques. As you focus and engage your mind, it can make the shift toward health and well bing at a very foundational level.
Watch Will Hypnosis Work for You? Here 
Neuro Linguistic Programming Trains Your Brain
NLP was developed in 1970s by researchers Richard Bandler and John Grinder. They studied the most effective therapists of their day with the intention to uderstand how they were helping clients achieve such remarkable successes when other therapists weren't getting the results.
What they identified was the brain's coding system for the subjective experience. What goes on in our mind and our body when we process informating and how to use that code to update what the mind is doing. NLP offers fast, effective and lasting change work.
This field of applied psychology has soared around the globe and grown to include 300 + strategies and processes for changing everything from phobias, to anxiety, turn off cravings, boost motivation, address self sabotage and more.
We'll work through processes customized to meet your needs and address the areas of concern. And as we go forward, you'll learn specific processes and skills you can use to get yourself out of the stuck places.
These brain habits are all interrelated and as we go through your program, you'll not only lose weight, but you'll be thinking better and feeling better as you boost your self image, experience greater energy and stay motivated.
And I'll be right with you for the duration of your program.
You don't have to struggle alone.
You can stay supported and focused through your program.
It's more than a weight loss program, it's an investment for life.
If you don't make a change – where will you be in two years? In the same old struggle and frustration!
But what if you were ready to get the right BRAIN SKILLS and the right Support to take you to where you want to be? If you start now where will you be in six months, in one year? In two years?
When you create your healthy lifestyle that lasts, you can and will:
Release the extra weight
Reduce the need for medications
Increase your energy
Feel Better in your body
Experience more confidence
Enjoy more calm and well being
Increase your happiness
And Enjoy life more
Are you ready for A Lighter You?
We'll craft your program to specifically address the interconnected areas of concern using the multi dimensional approach of A Lighter You! System.
Option 1: Do It Yourself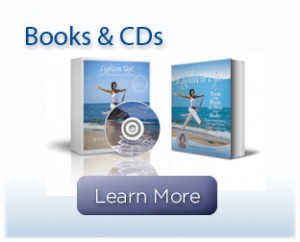 This is the right fit for you if:
You are a self starter.
You just need a little direction.
You have only 1 or 2 of the challenges listed.
Option 2: Join The Community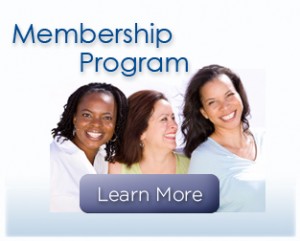 This is a great for you if:
You have 25 pounds or more to release.
You have 2-3 of the challenges listed above.
You know the value of group support and community.
Option 3: Work with Holly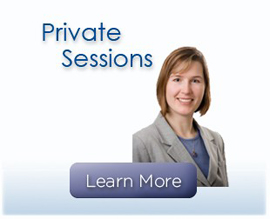 This is program is best for you if:
You experience stubborn cravings or self sabotage.
You want to reduce the need for medications.
You are ready to make a huge difference in your weight,  your health and vitality!
 Isn't It time for A Lighter You? Call Now for A Free Consultation:
801-810-9406