Don't make these diet mistakes!
When we think of weight loss, we think eat less and move more – simple right? Well – not quite. Very popular approaches to weight loss can actually lower your metabolism and set you up to fail. Find out what not to do with these Diet Myths Exposed video tips.
Diet Myths Exposed #1: Don't Make this very common mistake!
Diet Myth #2: The Counting Calorie System: Your Body is Not a Mathematical Equation! This may fly in the face of what you've been taught, but watch the video to find out what you need to know to keep your body in the fat burning zone!
Diet Myth #3: You Just Need Willpower. Find out why depriving yourself sets you up to fail.
Diet Myth #4: Diet Products Will Help You Lose Weight.
 Misinformation is rampant in the diet and weight loss industry. That's why I wrote my companion guide, A Lighter You! Health Coach's Guide to Nutrition in Action to address the diet myths, give sound nutrition information and take you from couch potato to Superfoods.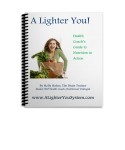 If these diet myths are news for you, you'll definitely want to learn more about the Glycemic Index and how to keep your body in the fat burning zone through simple food substitutions. Read more about the Healthy Eating Workbook here.
The truth is that many diets will work or work for a short time. But the REAL reasons we gain weight are in our brain: old habits, cravings, mental blocks, lack of motivation and self sabotage.
In order to make LASTING changes, we simply must address it at the brain level. Get the FREE 7 Day ecourse on habits, cravings, motivation and self sabotage by signing in here.
Here's to your Health, Happiness and Success!
Holly Stokes, The Brain Trainer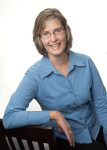 P.S. I lost 40 pounds and went from a size 14 to a size 6 and have kept it off for five years now – and you can do it too when you work at the brain level.
Weight loss doesn't have to be hard, depriving yourself or exhaustive hours at the gym. Your body can normalize at your healthy weight with the right brain skills and tools. You can train your brain to change habits, cravings, mental blocks, lack of motivation and self sabotage. Read my story here