Are you done doing weight loss the hard way?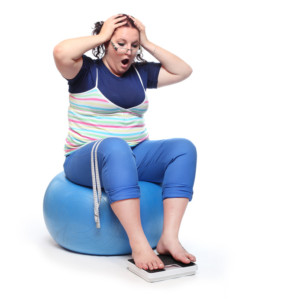 Are you ready to end yoyo dieting and counting calories?
Are you ready to end the frustration and struggle with your body?
Are you ready to enjoy life more?
If you are ready to have more energy, release weight, reduce the need for medications and find your fit, healthy body – you're in the right place!
I know weight and health challenges can be a struggle. You may feel isolated or alone.
Some of my clients have confided that they've felt so embarrassed about the weight that they found themselves avoiding social events.
You may have struggled with other weight loss programs….but recognize, you didn't have all the puzzle pieces.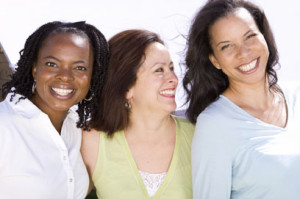 If this is you – I want you to know you are not alone.
So many people are struggling with weight, it's estimated that 2/3 of Americans are overweight. And research has shown that 96% of dieters gain all the weight back plus more within two years. Our old systems of 'dieting' doesn't work!
That's why I created A Lighter You Community to give you the BRAIN Skills to feel better, easy to chew lessons to stay focused and consumer savvy, PLUS the community support to stay encouraged.  Connect with like minded individuals in finding what works for you and creating your healthy life and body.
With the right TOOLS and the right SUPPORT, you can be on your healthy weigh in no time.
Would you like to: 
Stay Supported in Achieving your Ideal Weight
Receive Healthy Lifestyle Reminders
Reduce the NEED for medications
Train your Brain to THINK and FEEL better
Have More ENERGY
Optimize your Health
Reaching your Ideal Healthy Weight and Body of course takes time and focus.
That's why I've created the A Lighter You! Membership program in easy to follow segments to keep you engaged, focused and supported. Focus comes from the mind – what the mind is focused on. Our lack of focus creates cravings, lack of motivation and self sabotage. These are habits wired into the brain. And this is why so many people continue to struggle – they haven't addressed the habits of the brain.
Isn't it time to address the REAL reasons we gain weight? Cravings, Lack of Motivation, Mental Blocks and Self Sabotage? In A Lighter You System, I'll give you the brain skills and tools to change your brain, change your body and change your life for the better.
Where your mind goes, the body will follow – and it will follow you to your healthy weight.
12 Weekly Lessons One Each Week via Email
The 12 Weekly Lessons come once a week to your inbox,  making it easy to digest and stay focused. The weekly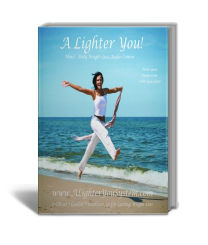 lessons includes all the chapters from both of my books: 

"A Lighter You! Train Your Brain to Slim Your Body" and
"A Lighter You! Health Coach's Guide to Nutrition in Action" (lessons range  60 minutes each week in pdf and mp3 formats)
6 Hypnosis Audios designed to 'Train Your Brain' for your Slender Healthy Body

A Lighter You! Mind Body Weight Loss 6 Hypnosis Audio set (mp3 formats) over the course of several weeks.  As you listen to these Hypnosis Audios, you'll be training your brain to think better and feel better about you, your body and your health.
Hypnosis may be counter – intuitive to weight loss because we think we need to eat less and move more. However, stress is a HUGE contributor to weight gain. The relaxing nature of hypnosis helps you de-stress, feel better and counter the effects of stress. Plus, it can help you change your habits, motivation and mental blocks that get in the way of your health habits and healthy weight.
2 Passes to Mind Body Weight Loss Class
Join us live the 3rd Monday each month 6:00-7:30 pm. MST In person in Salt Lake City or online.
Topics change each month and range from Motivation to Cravings to Self Sabotage. Come experience the group environment and the relaxing, soothing nature of hypnosis.(Passes are only good for the months that you are an active member and do not 'roll over').

Private Facebook Group at Fun Living Weight Loss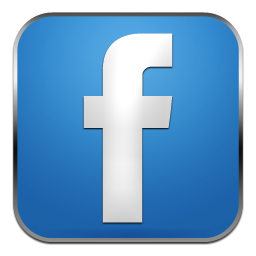 This makes it so convenient for you to post questions, get answers, share tips or recipes and connect with others.  And its a safe place to share your healthy lifestyle journey – what you post will only show up in other member's feeds. We are creating a safe place to connect, encourage and support each other. Occasionally I run contests for prizes. Download the 'Top 5 Worst Dieting Mistakes' in the files section.
90 Daily Motivational Emails
Daily Motivational Emails give you quick and easy tips and things to remember keeping your health and slimmer body on the top of your mind.
You'll receive Daily Motivational Emails for the first 30 days, then the emails will slow to once every other day, then every two days thereafter.
Daily emails are Quick Tips taking only 1-2  minutes to read, read them as they come in and drop them into your folder.
Plus short and sweet videos will be sprinkled throughout.
PLUS I've added EXTRA Bonuses for you to Stay Encouraged & Engaged! 
Earn Fabulous PRIZES when you complete the accomplishment cards. 1 Card for each month, a Total of 3 Chances for PRIZES!
Enjoy Special VIP Rates for Private NLP, Coaching & Hypnosis!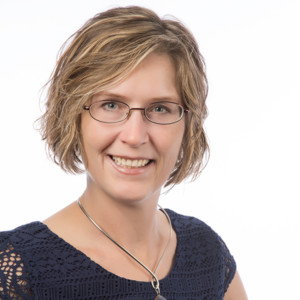 I work with clients all across the U.S. by phone and internationally through web conferencing. If you get stuck, need to address an issue at a deeper level or need a booster – I'm here for you at convenient rates.
Enjoy Private 1:1  Hypnosis, NLP or Coaching Sessions only $125 (Regularly $150) No package required.
Get Hardcopy Materials Books & CDs at 50% off public prices
Connect and get support on your Healthy Lifestyle journey. This online community program is a great way to get started on your healthy lifestyle, find your fit, healthy body and keep it – at an easy low monthly rate.
Option 1: Get A Lighter You in 90 Days 
Gain Access to 12 Weeks of Lessons in Training Your Brain and Nutrition, Live Calls & Support, plus Hypnosis Audios to Tune Your Mind to Your Lighter, Slimmer You!
Attend 6 Mind Body Vitality Circle  $90 Value (twice monthly)
12 Weekly Lessons  in both pdf and mp3 formats $240 Value
8 Hypnosis Audios to 'Train Your Brain' $136 Value
6 Healthy Hot Topic Class Recordings $120 Value
2 Passes Mind Body Weight Loss Class $90 Value
90 Day Motivational Emails $60 Value
Private Facebook Group: Fun Living Weight Loss $60 Value
 A Total Value $796!
Your Tuition:  $279                                                    
Get A Lighter You in 90 Days!
Option 2: Add a Weight Loss Analysis Session only $50 
If you've really struggled with weight, dieting, losing weight only to gain it right back plus more – your mind could be running sabotage programs at the unconscious level. In this session, we identify what levels are involved and create your roadmap to help your mind and body make the shift to A Lighter You!
ALY Program + Custom Session =

$329
Get A Lighter You in 90 + Weight Loss Analysis
Please Note: This program only works if you are willing to actually go through the program.
Please do not purchase if: 
You aren't willing to schedule the events or the weekly lessons in your planner
You are not willing to learn about your mind body system
You are not willing to make the commitment to seeing yourself and your body in a new way
If you are not satisfied with the quality of the Hypnosis Meditations, Content and Program, you may request a refund up to 7 days. $49 is nonrefundable. Please call if you have questions or concerns.
Make the commitment to yourself – and to your body. Get the insights, the support and the focus you need to find your lighter you!
Questions? Call me Holly Stokes 801-810-9406
You may be thinking, it sounds too good to be true. Could weight loss really be easier?
Don't take my word for it, check out what clients are saying about the program:
I don't have cravings anymore, I cut out wheat and dairy and sugar and it healed up my colon. I no longer have to spend $500 on medications for my colon. I'm finding progress with losing weight, but really feeling healthier." –Susan L. Salt Lake City

"Within 2 visits to Holly, and listening to her CD'S, " I've lost 20 lbs so far".  I haven't had any cravings. When I go shopping, I shop for fresh fruits and vegetables and "I've gone gluten free." They have many choices in the store now that are Gluten Free, and I haven't found 1 that I didn't like. I've noticed that I feel better by going Gluten Free. My 11 year old daughter has also jumped on the band wagon & started eating more healthy with me. I feel like Holly helped me in more ways then I can say, but I will say this, If you have issues that you have bottled up inside you, and you don't know who to turn to, Holly Stokes should be at the top of the list your considering, she's amazing!" Trisha M, Salt Lake City

A well known National Hypnosis program for weight loss charges more than $3,000! How can a program this affordable really work?
I know weight loss programs are super expensive – and especially Hypnosis weight loss programs.  It's part of my vision to create a Healthy Mind- Body Revolution!
My goal is to keep this program affordable to reach more people – and let's get back to healthy, in mind, body and spirit.
I'll be sharing with you the tools I used to release 40 pounds over 11 years ago – and have kept it off since EASILY – without dieting, counting calories or starving myself. I did and you can too – let me show you HOW!
America doesn't need another diet – it needs a Mental Shift! Be a part of the Healthy Mind-Body Revolution – your Body will thank you!
Join us Now and Find your Lighter You! 
A Lighter You Program $279
A Lighter You + Session $329!