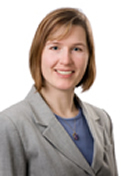 A Lighter You is growing!
Advanced ALY Coach Certification & Training is for you if:
You love people.
You are passionate about health.
You want to make a difference in people's lives.
You believe in getting America healthy.
You want to help people lose weight and find their healthy lifestyle.
You know the body is more than a meat popsicle.
You know that being healthy is balancing the physical, mental, emotional and spiritual aspects of ourselves.
You want to help people reduce the need for medications.
You are a personal trainer, psychologist, counselor, weight loss coach, dietician, nutritionist, or life coach and you want to be more effective with your clients.
You want advanced training in understanding how the brain works to address the REAL causes of weight gain: cravings, emotional eating, stress patterns and self sabotage!
You want to build a fulfilling career helping people lead healthy, vibrant lives of purpose!
My vision is to help more people discover their inner strength and wisdom, become their healthy fit self, and lead vibrant happy lives filled with purpose! If you are passionate about health and nutrition and you understand the importance of engaging your brain for change, then becoming an ALY Certified Coach will help you build a fulfilling career helping people and doing what you love.
"If you do what you love, you will never work a day in your life." Marc Anthony
It's an exciting field and it's an exciting time. I wake up excited about life in the morning.  I love going to work and meeting with clients. I have flexibility in my schedule. I fit most of my clients into 2 – 3 days a week. I am truly LIVING my life purpose while helping others live more fulfilling and meaningful lives. If you are passionate about helping people and want more than a job (just over broke) and ready for a meaningful career, join us and be part of the ALY Team to grow health and wellness with passion and purpose.
ALY Coach Certification
If you've worked with clients, especially with weight issues, you know that having a plan is not enough. What really gets in the way of living healthy is old habits, cravings, emotional eating and self sabotage.  The reasons people don't follow through with what they know they should do have to do with their brain. These old patterns and habits are wired into the brain and that is why they are so hard to change.
If you've worked with clients on weight loss, even if they are having success, they still fall off the wagon.
Until now.
Through my years of leading healthy lifestyle classes, working with clients one on one, through advanced trainings and research and ongoing study, I bring you the tools of the stuff that really works. 
To help people make effective change you need good information + the brain training tools to address the REAL reasons people gain weight: mental blocks, old habits, cravings, lack of motivation and self sabotage.
Misinformation in the health and diet industry
There is a ton of misinformation in the health and diet industry. You've seen the fad diets, the tuna and grapefruit diet. For awhile the diet trend was all low fat and then people gained weight because of the high carb intake. There is constantly hype in the media about fad diets. Beware the hype and look at the research.

Misinformation is rampant in advertising and media campaigns. Do you remember the milk campaign? "Drink 3 glasses of milk a day and lose weight." That claim was based off a research study of 12 participants where only a few of those participants lost a fraction of a pound over a month.
What about "you need milk for strong bones?" Very common right? Did you know that America has the highest rate of milk consumption and it also has the highest rate of osteoporosis (a progressive disease of decreased bone mass leading to higher risk of bone fracture). If you just needed milk for strong bones, America should have the lowest rates of osteoporosis.
The real reason for osteoporosis comes from chemical reactions in the body. When we eat a highly acidic diet, the body needs to balance its pH and so it leeches calcium from the bones (calcium is alkaline) to counteract the acidity and bring the blood pH back to an acceptable level. Milk even though it tests alkaline before consumption, turns acidic in the body.
Misinformation is everywhere. Even dieticians and nutritionists are taught outdated ideas like, "All calories are the same."
Well no, they're not. Let me emphasize this.
Not all calories are the same.
Calories in – calories out makes mathematical sense, but our bodies are not a math equation.
Different foods have different effects on the body and certain foods cause you to gain weight. This is not a calorie counting program.
Many weight loss programs focus on counting calories and outdated information. People need better information. And that's why I wrote the book, A Lighter You Health Coach's Guide to Nutrition in Action. It's a program based on the sound science and research of understanding how foods affect the body. It's designed to take a person from the Modern American Diet to a healthy eating lifestyle that will last a lifetime. This comprehensive system covers digestion, food allergies and food sensitivities, why gluten free and more. Plus, I've added segments on SuperFoods. It's a very practical approach with small changes over the course of 6 weeks. For more details about the ALY Nutrition book click here.
As an ALY Certified Coach, you'll learn to teach this indepth nutrition information and sound principles of natural healing and nutritional healing. And you'll learn to lead productive, positive weight loss support groups. Plus, you'll learn the secrets of addressing the mental aspects of weight loss.
Good information is a start, but people need more.
Creating an action plan is what most Coaching programs will teach you: help clients set goals and have a plan. And this is important.
But teaching information and having a plan is not enough.
The REAL reasons people are overweight are old habits, cravings, lack of motivation and self sabotage. And these are wired into the brain. That is why it can be so hard to make a change.
Discover the secrets to addressing the real issues behind weight.
While doing my coursework in psychology at Portland State University, I was fascinated with how the brain worked. But I was even more fascinated with the power of the mind. We studied the research on the placebo effect. This is the effect in research that people who take a sugar pill (no chemical value) can improve just by the act of taking the pill. This can account for up to 50% of the results. This is why researchers learned to create double blind experiments where neither the client or the researcher knows who gets the drug and who gets the placebo.
 Why is the placebo effect happening? It's not medical model that the body is just an interplay of chemical reactions.
And so I looked for answers. I found advanced trainings that explained how this is possible.
Our bodies are much more than a meat popsicle.
Our bodies are a complicated interaction of chemicals, metabolic processes, hormones, specialized cellular functions. And then there's the mental aspects. What we think has a physical effect on the body. We see this evidenced by the stress response. Most of our stress is imagined threat, but our body physically responds just the same by releasing hormones and raising blood pressure and heart rate. This affects how our body functions.
What we think about affects our body.
Our thoughts cause our body to release chemicals and hormones. Our thoughts also cause emotions and emotions have chemical and neuro- transmitter components.
Ok, I don't want to give the impression that this is uber technical. I've kept the understanding of the brain to the basics and more importantly to how to apply this knowledge to everyday living.
This is why your clients will fall in love with you because you'll give them the tools to run their own brain.
You'll learn how to teach, motivate, and inspire yourself and your clients by knowing:
How to Control Your Cravings
How to Deal with Emotions Effectively
How to Increase Self Awareness
How to Address Internal Conflict
How to Identify Mental Blocks
How to Change Mental Blocks Quickly and Easily
How to Empower Your Clients to Change Habits
How to Boost Motivation
How to End Self Sabotage
And More!
This is more than just positive thinking and affirmations.
Don't get me wrong positive thinking and affirmations are great, but they are not enough. They feel great for the moment that you say them, but then your brain goes right back to its old patterns and thinking.
What you need to do is actually rewire the brain and neural pathways and create new mental habits. And we can also address the unconscious mind quickly and effectively.
I've brought together the best tools of applied psychology, understanding the brain, engaging the unconscious, neuro-linguistic programming, health coaching, and more to bring you a powerful program for lasting weight loss success.
I spent more than $50,000 on my education and training over the course of more than 20 years.  And I've applied the methods I've found with REAL clients for REAL and effective results (not just theories).  I've streamlined the materials and strategies into effective tools that you can start applying right away to help clients and build a fulfilling career. And I'm offering this training at a fraction of the cost.
Plus, once you've certified you'll be eligible for the ALY Business Support group and Train Your Brain for Business Series. This offers you business support in getting your successful business started and growing your fulfilling career. Most other Coaching programs just offer you the certification and then its up to you to build a business with it. But with my ALY Business Support group, you'll also get the know- how to start, run and grow your business. You don't have to do it alone. I wish I had this support when I started. I made a lot of mistakes and I'll help you jumpstart your business right out of the gate.
Now, I know you're probably wondering about tuition. Let me put this in perspective.
A Typical Online Nutrition Degree from a 4 year University  = $54,000 or more.  
( Based on the rate of Avg. $500 per credit and you'd take an average of 9 credits per 7 1/2 week sessions = $4, 500 per quarter x 3 quarters = $13,500 per year x 4 years. )
And you still wouldn't get the understanding of applied psychology to help people actually follow through on what they've learned because that's not their field.
The ALY Coach Certification costs less than half the tuition for a single quarter of classes at a university.
And you'll be ready to rock and roll with your own business, with flexible hours, and building a REAL career for yourself without crippling student loans and massive debt. And you won't be selling a product or pushing friends and family to join an MLM.  You'll be able to help REAL clients get REAL results.
Are you ready to make a difference in the world?
Are you ready to fulfill your life purpose by helping others?
Live ALY Coach Certification and Trainings start Wed. Oct. 15
with the 12 week course: Train Your Brain to Slim Your Body course and ALY Health Coach's Guide to Nutrition in Action course
To apply,

call with your Questions: 801-810-9406
And answer these questions and I'll send you the ALY Coach Certification Packet with current tuition rates.
What questions do you have about the program?
Why do you want to be an ALY Coach Certification?
What previous experience do you have in the health and wellness field? (What is your background and training)
What are you hoping to learn from the ALY Coach Certification program?
How are you hoping to use what you'll learn in ALY Coach Certification and Training program?
Scholarship options are available for previously certified Health Coaches and Hypnotherapists. Payment options also available.
Here's to Your Health, Happiness, and Success
Holly Stokes, The Brain Trainer
For Your Reference, here's my background and training:
1994 Certified As A Nutritional Vitalogist with The Dr. Christopher School of Natural Healing, Springville, UT
1996 Certified As An Herbalist with The Dr. Christopher School of Natural Healing, Springville, UT
2005 Bachelor's of Science in Psychology from Portland State University, Portland, OR
2005 Neuro-Linguistic Programming Practitioner Certification from Apositiva, Portland OR
2005 Certified as Clinical Hypnotherapist from Apositiva, Portland OR
2006 Certified as NLP Coach with NLPCA in Seattle, WA www.nlpca.com
2006 Certified as Master NLP Practitioner with NLPCA in San Francisco, CA
2006 Opened Expanding Potentials, LLC later changed the name to The Brain Trainer, LLC
2008 Certified as NLP Health Practitioner in San Francisco, CA
2008 Author of A Lighter You! Health Coach's Guide to Nutrition in Action
2008 Certified as Thought Pattern Management Practitioner, Vancouver, WA
2010 Author of A Lighter You! Train Your Brain to Slim Your Body