A Lighter You! Train Your Brain to Slim Your Body:
How to Stop Dieting and Enjoy Lasting Weight Loss Success
Could your brain be making you fat?
Wby yes – yes it could! Your brain is responsible for the REAL reasons we gain weight: old habits, cravings, lack of motivation, emotional eating and self sabotage.
From years of teaching healthy living classes, I found that my clients needed more than just knowing what foods to eat, they needed to understand the brain and how it works.
Weight loss is not the same for everyone, it can range from simple to complicated. At the simple level, maybe you just need to change some habits. At the more complicated level, we run into cravings and mental blocks.
This book is the How-To Guide for understanding your brain, giving you the skills and tools to rewire what's not working, clear the mental blocks, change cravings, habits, end emotional eating and rewire your brain for healthy living.
Now you can discover the secrets to set up your mind for spontaneous slender success!
How I lost 40 pounds and kept it off!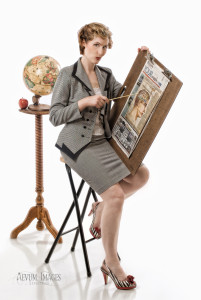 I wasn't always a size 6. In my 20s I kept active with a backpacking job, hiking 5-10 miles a day will keep you fit – no problem.
But then I went back to school and my life changed. I wasn't backpacking anymore, I was reading books. I was eating on the run, grabbing convenience foods and I gained 40 lbs.
I had certified as an Herbalist and Nutritional Vitalogist, so I knew about foods and healthy eating, but I was battling cravings and old habits. I wasn't practicing what I knew.
And then I went through Hypnosis and Neuro-Linguistic Programming NLP training. NLP is simply understanding how the brain codes information and how we can use that code to make updates and changes to how it operates – easily and quickly.
I used the tools and skills on myself and I lost the 40 pounds without dieting, without counting calories, just by training my brain to think differently.  I went from a size 14 to a size 6 by working with my brain.
I then combined the NLP skill set with my healthy lifestyle class, empowering my clients to find lasting weight loss success.  From working one on one with clients over several years and teaching healthy lifestyle classes  – the book A Lighter You! Train Your Brain to Slim Your Body was born.
This is the tried and true how to guide of the essential NLP skills to training your brain to change habits, cravings, mental blocks, unconscious programs and self sabotage.
Many "diets" will work – but what really gets in the way are the mental patterns of our brain!
If you are ready to stop struggling, if you are ready for a new approach – you'll want to discover the secrets to setting your mind up for lasting weight loss, this book is for you!
In A Lighter You! Train your Brain to Slim Your Body I give you my best secrets for transforming habits, changing cravings, and even re-wiring old beliefs and addictions. This means that you can end the struggle, naturally make healthier choices, and finally end yoyo dieting.
Not only can you end the struggle, be your lighter fit self, you can still enjoy your food too!
You can stop counting calories, stop obsessing about foods and your weight, and still enjoy real food, even foods that you love!
What you'll discover in A Lighter You! Train Your Brain to Slim Your Body:
How Habits are Wired into your Brain
How to Identify your Habits and the Triggers that Run them
How to Change your Habits and Triggers
Understand Emotional Eating and How to Change It
How to End Constant Snacking and Comfort Eating
How to Re-Wire your Brain for Healthy Choices
De-Mystify Self-Sabotage and the Unconscious Reasons that Get in your Way
How to Re-Wire Negative Ideas and Negative Thinking that Discourages You
Take Charge of Your Brain – And Put it to Work for You!
"As a Registered Dietitian, I only wish I would have had the tools outlined in this book when I worked as a weight management health educator. The power of our thoughts cannot be underestimated and is key to changing any behavior we are struggling with. This is a must read for anyone who wants to bring real permanent (long-lasting) change in their lives." –Dianne Thomsen, MS, RD, www.Breakthrough-to-wellness.com
With special brain skills outlined in this book, you'll learn the secrets to taking control of your habits and cravings quickly and easily. You'll even discover how to address food addictions!
If you've struggled with weight loss, if you've struggled to make health changes, only to fall off the wagon, these are the skills you've been waiting for!
Set yourself up for success. You may have dieted in the past and lost weight only to have gained it right back plus more. You may feel frustrated with weight loss, or even think – "what if it won't work for me?"
Other programs don't understand the mental patterns that affect your weight and so they simply can't address them.
These are the brain skills and know-how that make any "diet" successful, because REAL success begins with your head.
While most diet and weight loss plans down right fail, even cheating our society from real and lasting success, Holly Stokes's book, A Lighter You! Train your Brain to Slim Your Body says goodbye to the old, tired and merely superficial approaches to weight loss!  Holly actually empowers you to achieve the lasting look, feel and energy you desire!  As a leading fitness and weight loss expert I can tell you the last thing our society needs is just another trendy "fat loss band-aid" type diet plan!  Holly's approach get's at the heart your problem, deals with it and then sets you on the fast track to lean, healthy and vibrant living!  Holly, I thank you for sharing your gift with me personally and now the world! —Alex McMillan, Author, Personal Trainer, Business Fitness Success Coach, www.Alex-McMillan.com
If you are ready for a new approach, if you are ready to stop counting calories and numbers, if you are ready to stop taking pills that make you sick and ready to step off the diet yoyo…Order your copy of the book now and get started on your healthy weigh!
If you are ready for REAL change – then you are ready to train your brain! I know what it takes to change your mindset and train your brain for lasting weight loss success. I have already helped many end their struggle with weight, slim down and find their healthy fit body.
"I have lost 35 lbs with the A Lighter You System. I found losing the weight this time was easier and more natural, and the lifestyle changes I

 

am making feel more permanent. I credit Holly's program with giving me the ability to make healthy changes without struggling. I am getting my

 

slim body back and I feel happier."

 —Rinatta Paries, GetRelationshipsRight.com
With the right tools and the right support, you can have the health and body you want!
If you could reach your ideal weight and keep it easily, what would it allow you to have, do or be? Here's just a sample of what my clients experience as a result of A Lighter You System:
Reduce the Need for Medications
More Mental Clarity and Focus
More Energy
Greater Sense of Well-Being
More Confidence
Feel More Comfortable in Social Situations
Greater Self – Appreciation
Even Attract the Love you Want
Get to Loving your Life!
This might sound like a tall order –  but your body and health is central to how well your life works. And, now with the right tools and right support – you can slim down to your healthy weight naturally! With A Lighter You! Train your Brain to Slim Your Body powerful brain skills and training you can take charge of your cravings, and even train your brain for healthy food choices!
"Many books focus on the "food" aspect for weight loss but lack the important component of the "mental" aspect. Holly provides a clear and understandable plan for not only setting goals but following through and succeeding. This is a great book for all areas of life's challenges." —    Alison Ozgur, Registered Dietitian, Vancouver, WA
Get the Book: A Lighter You! Train your Brain to Slim Your Body
Get the Paperback book $19.95
Get the Book Train Your Brain to Slim Your Body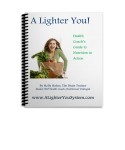 Get the Companion Book: A Lighter You! Health Coach's Guide to Nutrition in Action
This companion workbook takes complex nutrition information and breaks it down into bite size pieces. I wrote the book because misinformation is rampant in the weight loss and diet industry.
Get the Nutrition Guide $19.95
Get the Nutrition Guide Workbook
Or Get the Complete A Lighter You System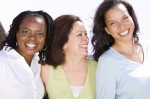 The A Lighter You system includes:
12 Weekly Lessons from material in both books
6 Hypnosis 'Brain Training' Audios
Videos, Webinars and Recorded Seminars
Live Support
90 Day Motivational Emails
And More!
See Details and Join the Community
Get A Lighter You in 90 Days!
Here's to your Health, Happiness and Success!
Holly Stokes, The Brain Trainer