I was quoted in Active Times on Di

eting Myth: Diet soda will help you lose weight.
"Research shows drinking diet soda is more likely to cause weight gain than non diet soda and may lead to health problems including diabetes and heart disease," says Holly Stokes, a certified Hypnotherapist and Neuro-Linguistic Programming (NLP) Practitioner and author of A Lighter You! Train Your Brain to Slim Your Body.
http://www.theactivetimes.com/myths-about-weight-loss-and-what-science-really-says
See more Diet Myths Exposed here
NEW: Listen to Holly Stokes, The Brain Trainer on eHealth Radio Network! Training Our Brain to Eat Differently!
I was quoted in Shape magazine!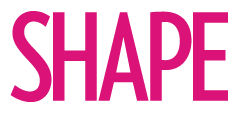 Read the article here: 
How to Tell Someone you Love that They Need to Lose Weight
See the Article: Sleep your Pounds Away just mentioned my tip for listening to weight loss cds while you sleep, see their sleep tips here: http://youcantoutsourceweightloss.com/blog/2011/12/natural-sleep-aids-for-a-sound-slumber/
Beyond 50Train Brain to Slim Beyond 50 Radio Guest Holly Stokes, The Brain Trainer
Beyond 50 Lifestyle Redesign Beyond50 Radio Show Guest Holly Stokes mp3 download